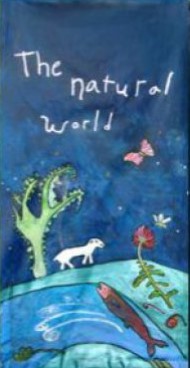 What was the best class you ever attended?
I had some great teachers growing up. I fondly remember my 5th grade teacher, an amazing ELA middle school instructor, and a compelling history professor in college. But the best class I ever had took place well into adulthood — a three-hour introduction to fly fishing.
I was on vacation with my family. I never had any previous interest in the sport, and yet I was spellbound. But what made it so special? Reasons included:
An enthusiastic teacher. In my case, we had a park ranger who was also a science teacher at the local school. He was genuine, generous, and passionate, an instructor whom we trusted.

The sense of camaraderie among the students.

His presentation — informal lecture, careful demonstration of equipment, and plenty of time set aside for Q & A. He was completely kind and responsive to our rambling questions. He gave us confidence and cued our positive mindset.

Our performance — fly casting on the river. We made a lot of mistakes, but we trusted and respected each other. We worked through moments of failure together. We took the time we needed to generate a beautiful, lengthy, geometrically fluid cast into the water.

The sport itself — an unexpected combination of high focus and low stress. We worked with nature, not against it. It was mindfulness at the riverbank.

Our teamwork — students helped each other out and learned together, not independently.

The novelty– I had no preconceptions of the event, no idea what to expect. Hello, dopamine release!

The bargain cost — a benefit of our weekly national park pass, as were the other half-dozen programs we enjoyed and the countless unstructured hours we spent in the park.

Seeing my child so enthralled — priceless.
Somehow these elements came together to create a perfect morning. None of these pieces were "once-in-a-lifetime"; all were, and are, reproducible. And as my eighth grader would say, in a loud voice: "GUESS WHAT!!!" We are replicating them right here at McAuliffe. We offer creative and innovative experiences for our scholars, including #WeAreCrew mindset; expeditions inviting scholars to take the time they need to tackle large questions in an interdisciplinary environment,; hands-on fieldwork; and culminating events allowing the community to celebrate high quality work.
When we say "remote learning" in 2020, we might not think of a remote wilderness. But the founders of EL Education were rooted in outdoor education and certainly thought so! At McAuliffe, we harken back to that original vision of what learning should be. It's what drew me to this delightful school, and I imagine it will excite those who learn more about all that we do. Welcome!