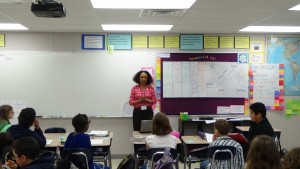 Scholars in 6th grade geography got the chance today to speak to Ilma Paixao, a Framingham resident who moved to the United States from Governador Valadares, Brazil in the 1980's. They have been studying Valadares for the past month, as it is Framingham's Sister City, to learn about the human connection between the two cities.
As a case study is meant to provide a narrow look at the broader expedition topic, this case study serves as a tool for scholars to explore the challenges and rewards of joining a new community so that they can make sense of joining our new 6th grade community. The title of this expedition, centered around community building, is "Building Bridges from Me to We."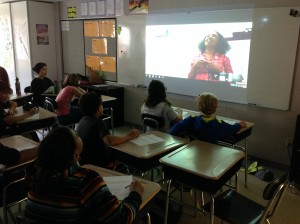 While Ilma was speaking in one of the 6th grade classrooms, two other classes were able to engage with her at the same time via Google Hangout. Teachers texted in scholar questions and all three classes benefited from Ilma's answers simultaneously.