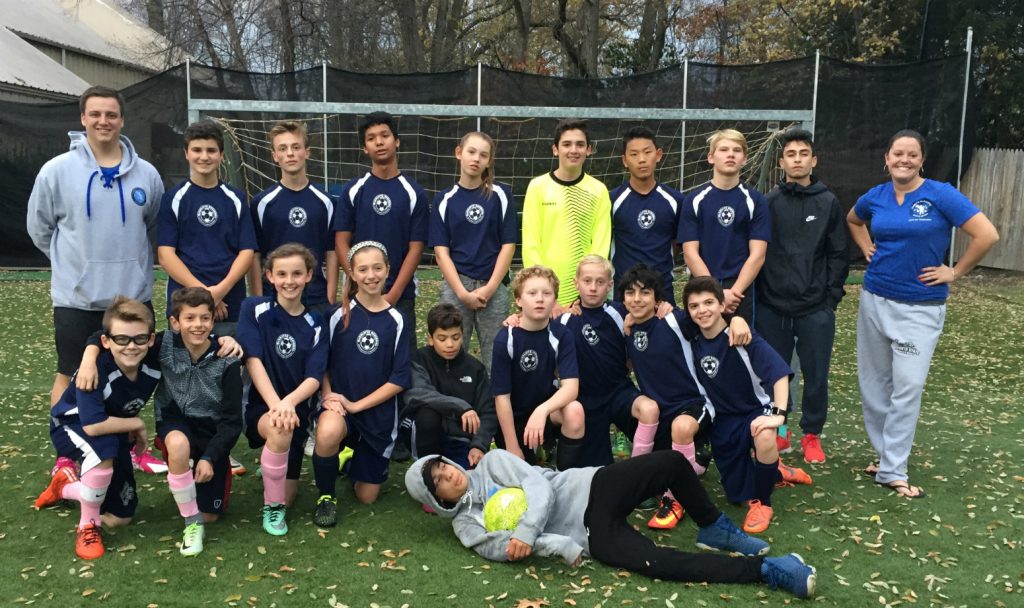 Practices & Games: Practices or games are on Mondays and Wednesdays. First practice is on Monday September 17th. Tryouts are on Wednesday, September 12, 2018 at 3:45pm and Thursday, September 13, 2018 at 1:45pm.
Coach: Karim Dao
Athletic Fee: $110
If you love soccer try out for McAuliffe's team! Athletes commit to two practices and one game a week. Play on Framingham's fields with other athletes who love to have fun. We compete with Charter Schools in the greater Boston area. If you have questions, please contact Coach Dao, kdao@mcauliffecharter.org.
After tryouts the coaches will be in touch with the team regarding carpooling for both practices and games.
Se você fala português e tem perguntas adicionais sobre futebol, entre em contato com Marcio Sabo em masabo@mcauliffecharter.org