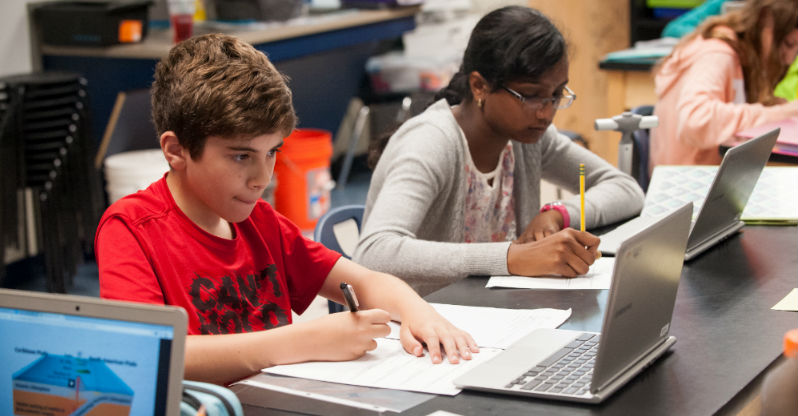 McAuliffe accepts applications for all grades each year, and awards seats based on the results of the annual admissions lottery as well as seat availability. Applicants who live in McAuliffe's region of Ashland, Framingham, Holliston, Hopkinton, Marlborough, Natick, Southborough or Sudbury will have the same likelihood of being accepted unless they have a sibling currently attending the school, in which case the applicant has sibling preference. Families who live outside of our region are welcome to apply, but regional families are given priority. For more information about our Enrollment Policies & Procedures, click here.
CLICK HERE to submit a lottery application for the 2019-2020 school year.
Clique aqui para a Aplicação em Português
Haga clic aquí para la aplicación en Español
Lottery Application Deadline - February 28, 2019
Public Lottery - March 5, 2019 Snow Dates- March 6, 2019 and March 7, 2019.
Please, direct admissions inquiries to our Admissions Coordinator, Jocelyn Bergeron - admissions@mcauliffecharter.org  Please see our Enrollment Policy for more information about the lottery process, and our FAQ for answers to the most common questions.